When I saw that this was another brand new challenge for 2019, I couldn't really resist! It's on Bev's My Reader's Block blog and this is where you sign up. The first link goes to her entire list of challenges she's signed up for in 2019. All I can say is impressive! 🙂
This challenge sounds fairly easy, but it's best if you read all the rules on Bev's blog. Basically, to complete the challenge, you'll read 12 mystery/crime books.
My books:
January:  
  Jeopardy in January–Camilla Chafer
Includes: Month in title, primary action takes place in month, original publication month, title has words starting with "J", month-related item (snow scene) on cover.
February: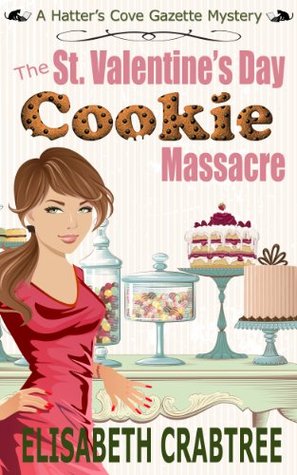 The St. Valentine's Day Cookie Massacre–Elisabeth Crabtree
Includes: Primary action takes place this month, original publication month, Valentine's Day
March:
 A Catered St. Patrick's Day–Isis Crawford
Includes: Primary action takes place this month, original publication month, St. Patrick's Day; money as a theme; month-related item on cover
April:
 Easter Bunny Murder–Leslie Meier
Includes: Primary action takes places this month, Easter, month-related item on cover
May
June
July
August
September
October
November
December